WANAKA SCHIST CLADDING
Interior and Exterior cladding, feature walls, fireplaces, chimneys and more.
Our specially imported Italian guillotine accurately splits and cuts blocks of Wanaka schist into usable pieces to clad your home or create features walls, fireplaces, columns, chimneys.
Permanent and Low Maintenance
Your investment in Wanaka Schist will provide a low whole-of-life cost compared to man-made products that might be cheaper to install, but require on-going maintenance or renewal.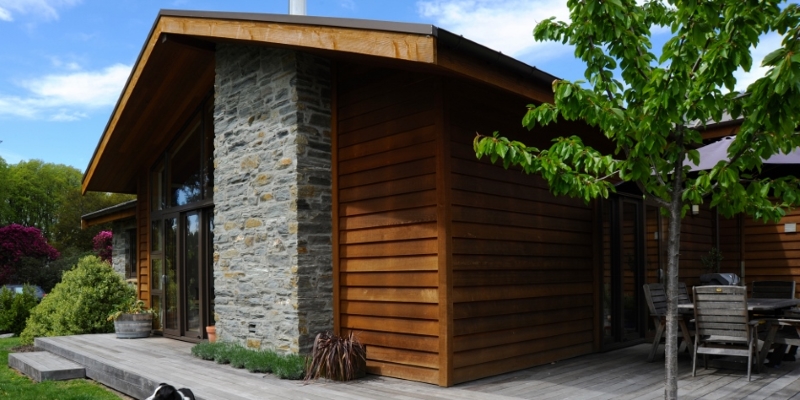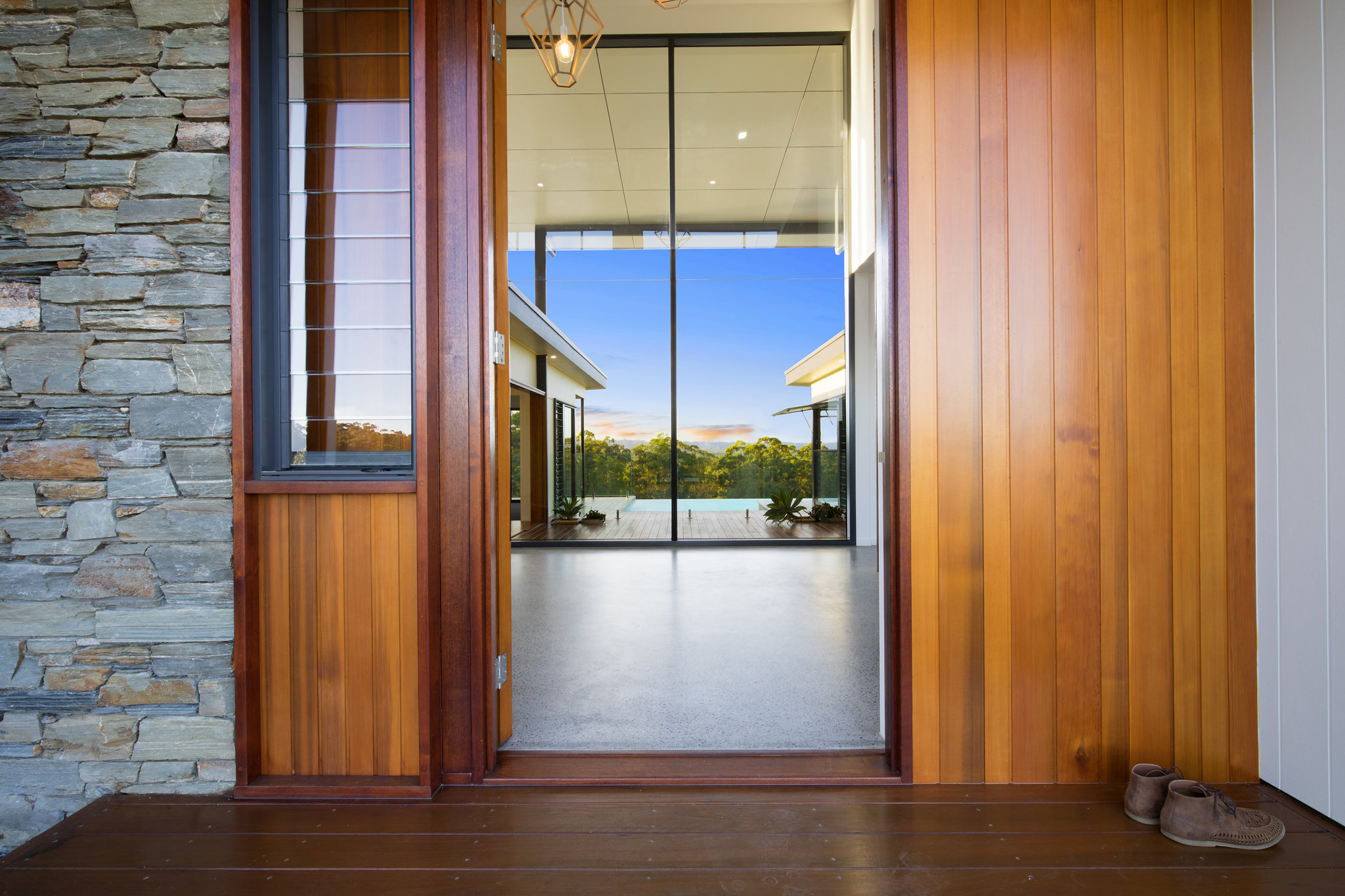 Exceptional Value
We pride ourselves in ensuring each piece of Wanaka Schist is cut to the highest quality. This provides an excellent yield (metres laid per tonne) with minimal wastage and reducing freight and handling costs.
Stacking stone
Wanaka Schist has an amazing range of warm and earthy grey colours from light creamy tones, dark charcoal greys and occasional golden brown hues.
Mixed Stacking Stone
This stone is guillotine cut in widths of 150mm or 180mm. Each bag of stacking stone includes a selection of corners (guillotine cut at a 90 degree angle) so it's not necessary to order corners separately to complete most jobs.
Corners
We can supply limited numbers of corner-only bags for jobs with a high proportion of corners (where minimal walling stone is required).
Naturals
Hand selected naturally straight-faced stone that tends to have more gold-brown colouring
Lightweight Schist Veneer
When space or weight of natural stone cannot be accommodated in a build we can supply a thin cut schist for use as a cladding. Natural stone is guillotine cut and then sliced thinly using a diamond saw. Only the guillotine cut faces are used ensuring the schist veneer matches perfectly with natural stone. Lightweight schist can be glued to a backing board similar to a tile and finished in the same style natural stone is. Finished, lightweight schist looks identical to natural stone and can be used on high walls, difficult architectural designs and in limited space areas.
We supply the schist in 1 tonne bags and can supply any quantity from 1 tonne upwards. The number of metres/tonne vary for the different products but 3.5m-5m is achievable depending on the style laid and product used.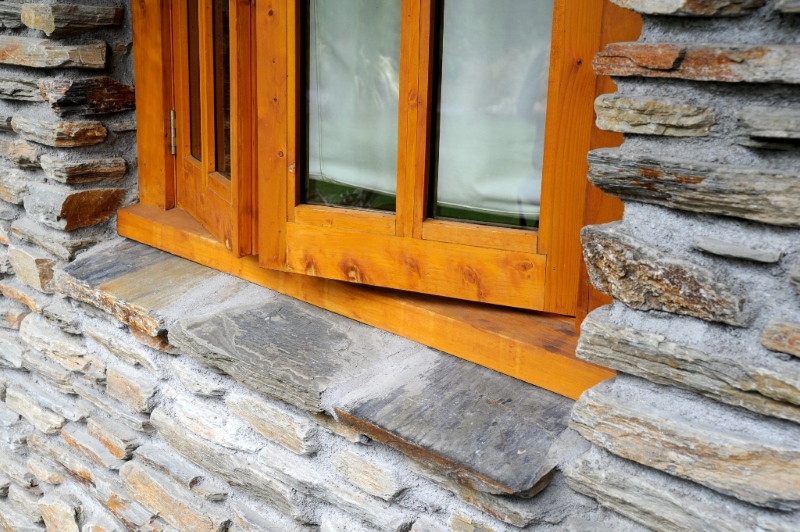 Sills
Cluden Stone Quarry can hand cut sills to specific dimensions.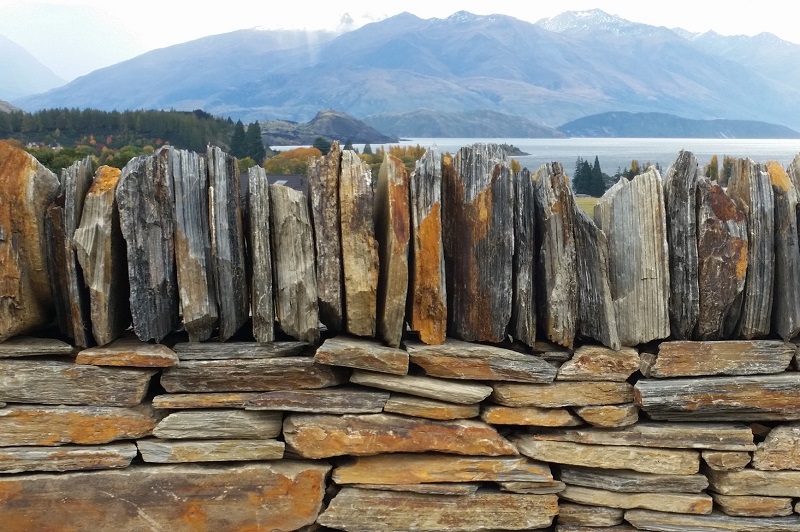 Capping
Cluden Stone Quarry can provide capping to most size and shapes required.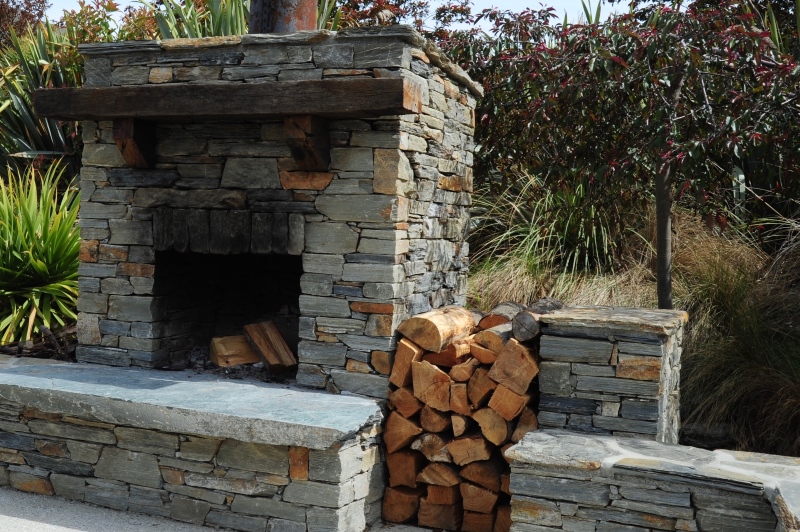 Outdoor Fireplaces
Schist clad fireplaces become the centre of any outdoor living areas. If you are looking for the perfect outdoor fireplace try the Kiwi Braai www.kiwibraai.co.nz.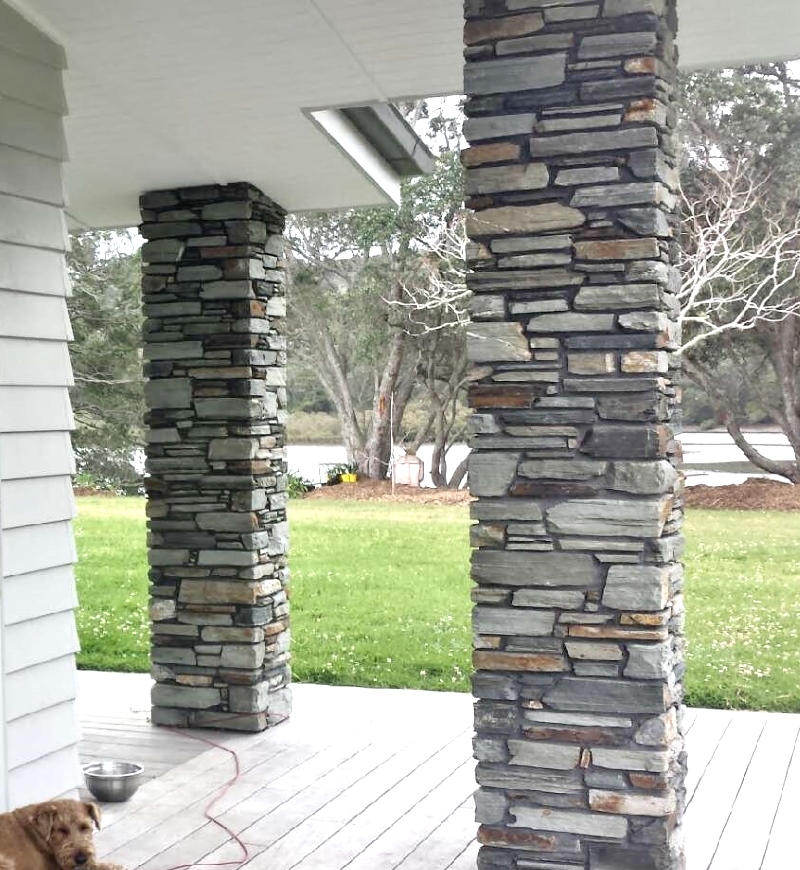 Pillars
Wanaka Schist is preferred by many stonemasons due to the ease of working this stone.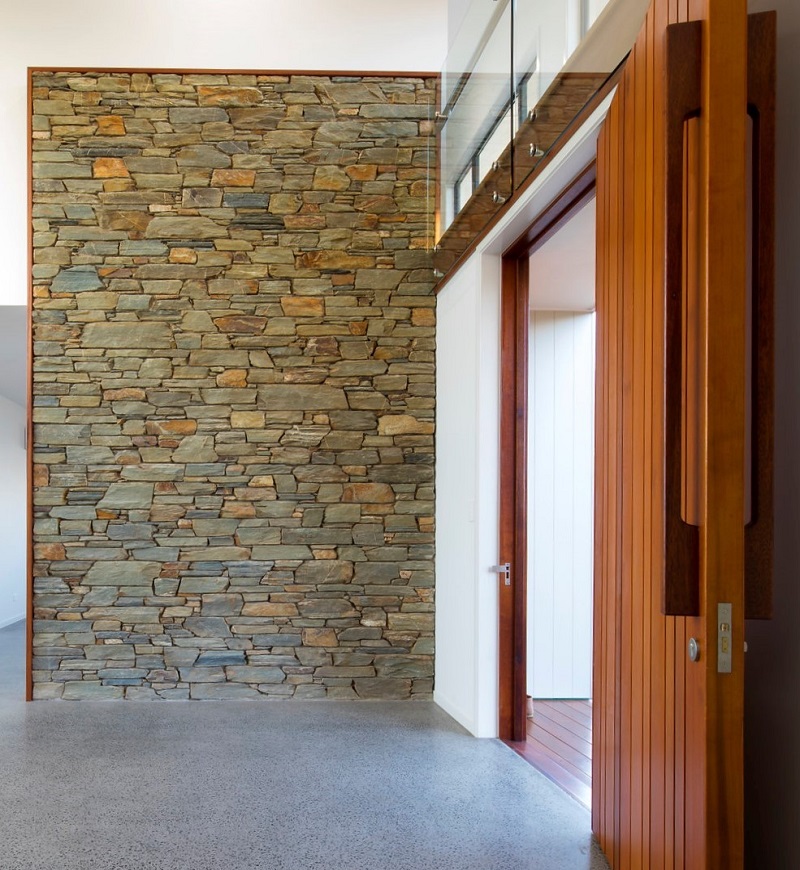 Feature Walls
Schist entranceway, fireplace, or feature walls will become a stylish talking point for years to come.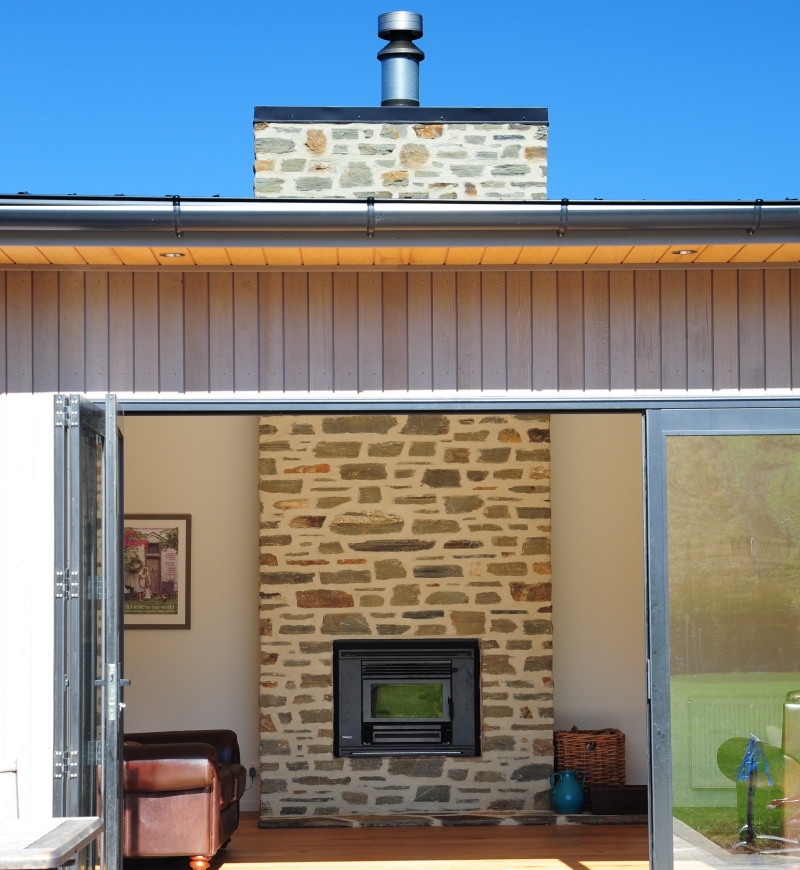 Indoor Fireplaces
Solid schist fireplaces are attractive and create high thermal mass perfect for retaining heat and creating ambience on cold winters nights.
Keen to see some stone? Call or email now to arrange samples.