The building boom has continued well into 2017 and we are busy at Cluden Stone Quarry even in the depths of winter. It has been fantastic to be part of so many stunning projects.
The construction boom has justified our big 2016 investment in a new Italian guillotine and other equipment that improved our reliability and efficiency. Our Italian guillotine is producing longer and taller stone which has been proving popular and fast to lay. We are continuing to replace equipment to keep up with best practices and ensure our team are kept safe.
We have plenty on already for this time of year and expect spring to be even busier, so do get in touch early to confirm stone orders to avoid delays with your projects.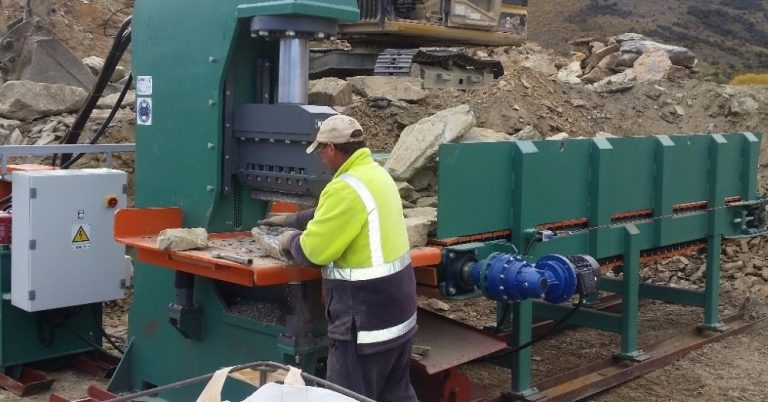 Increase to Pricing
We have managed to hold our prices steady for over three years, but we can no longer continue to absorb the significant increase in compliance costs, equipment, and operating expenses. We are raising our prices from 1 August 2017, honouring quoted pricing on confirmed orders, while new orders will be at the new rate.  If you have any queries or want to get hold of our updated price list, please contact Lucy by return email or phone.
New quarry increases colour options
Grant and the team have been busy developing further up the Cluden Valley to supply large stone for digger stacked retaining walls. The colour is an attractive dark grey to blue-grey with quartz veins and some massive quartz pieces. You will see these blended into our standard bags, and we are also supplying grey only orders with this stone.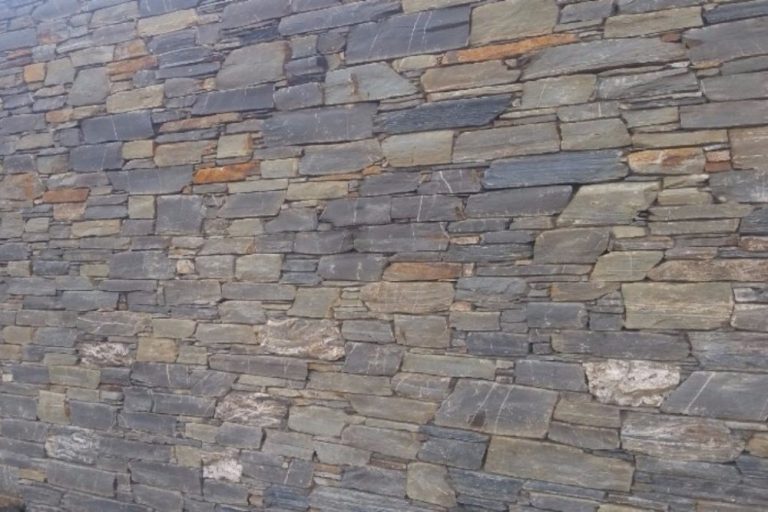 New Zealand Stonemason Association Code of Practice
The New Zealand Stone Masons Association has recently published an industry Code of Practice. This document includes some design detail and best practice guidance. The Code of Practice can be downloaded off the NZSMA website, or Lucy can email it direct to anyone would like a copy.
Wanaka Stone Website
Please do refer friends or clients to our
website
 to check out  stone inspiration and styles. 
Your Style Choices
 guide has been popular with architects and those making decisions about how they want their stone to look.
Linksgate Subdivision (below) in Arrowtown used a blend of natural browns and golds and guillotine cut stone to achieve a dry stack style wall finished with soldiers.
Finally, we love to hear from our customers, past and present and always enjoy checking out photos of finished work. So please, keep sending the photos through and keep in touch!