FAMILY OWNED AND OPERATED
Wanaka Stone Ltd has been supplying high quality schist products since 2014, now supplying rock from two iconic Central Otago quarries. Both Poolburn and Cluden Stone Quarries have stood the test of time, having been operational for over 30 years each. Both quarries produce reliable, consistent stone and will still be operating for many decades to come.  
Owners – Grant & Lucy Middendorf
Husband and wife, Grant and Lucy, bring together the perfect skill-sets to successfully operate Wanaka Stone Ltd. 
Grant grew up in Queenstown and left to join the NZ Army where he spent over 10 years in the Engineers Corp (RNZE). During this time he trained and earned his Quarry Manager COC and explosives licences. Grant has over 20 years of experience of drilling, blasting and operating heavy machinery in quarries and mines around New Zealand, Australia and the Pacific.
Lucy, a qualified geologist, worked in the NZ mining industry and spent a number of years working in Australia, Armenia, and the Philippines. Lucy is also a qualified Quarry Manager COC and manages the various compliance aspects of the business . She has a passion for stonemasonry and enjoys the opportunity to operate a small business as part of the local community.
Quarrying and producing quality stone through the baking summers and freezing winters of Central Otago is hard work. We're grateful for the support of our staff who share our dedication to producing high quality, carefully cut Cluden and Poolburn Stone.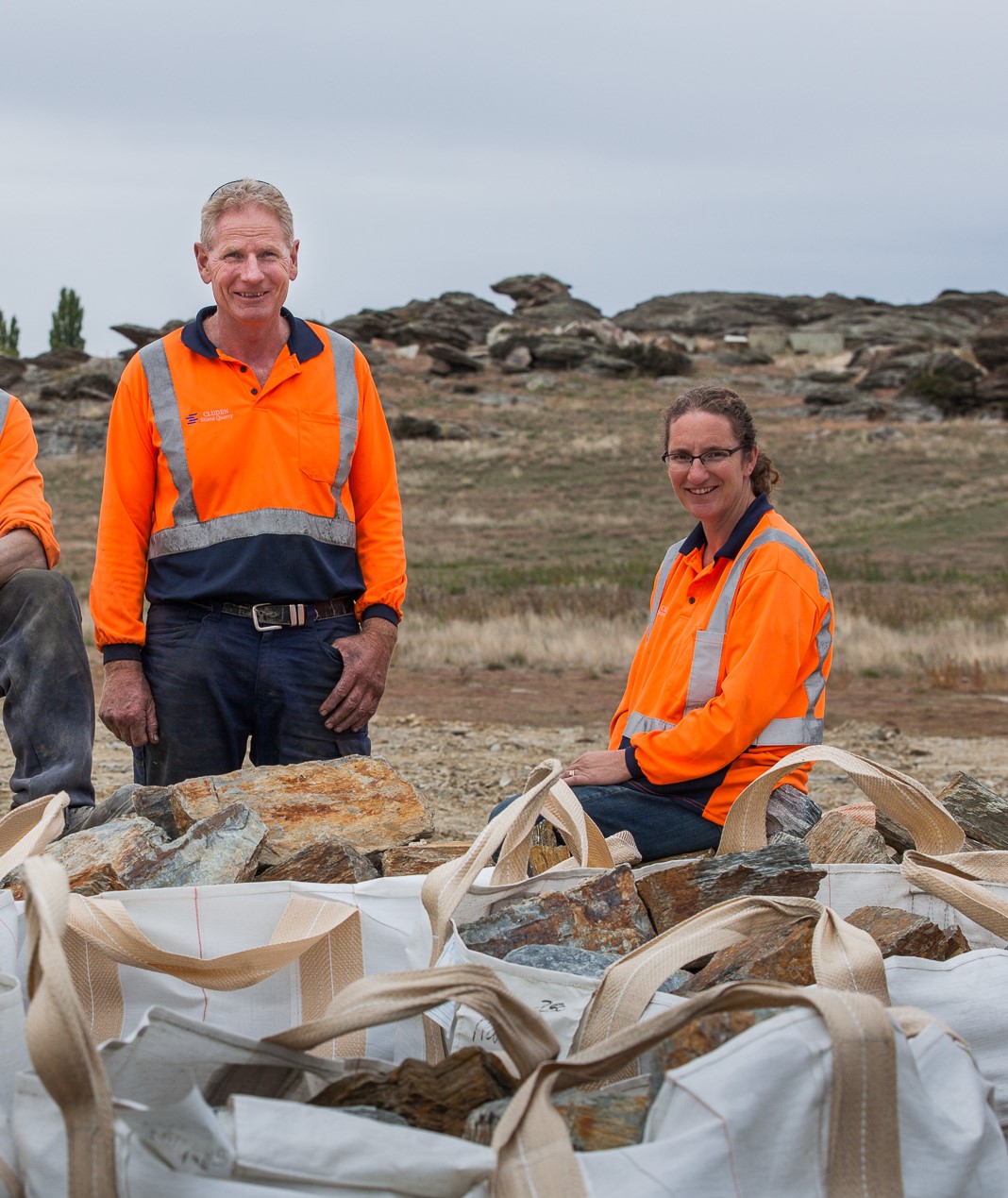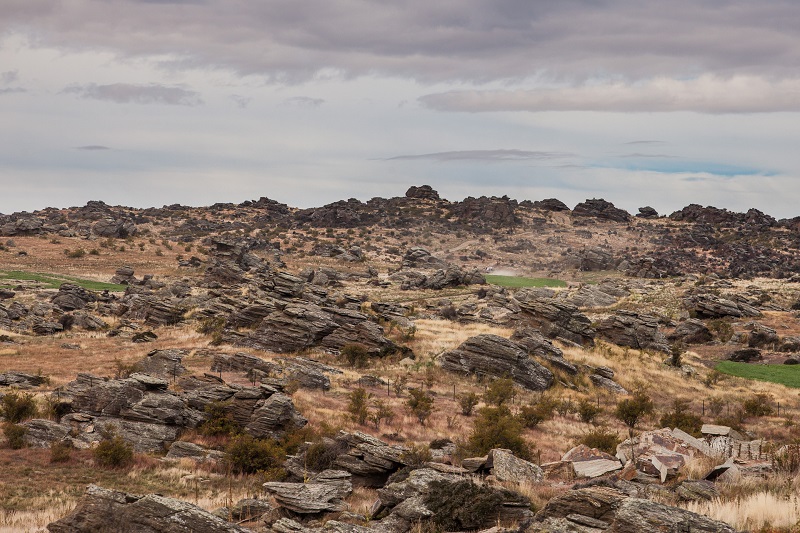 Locally Sourced – Eco-Friendly
Schist is a naturally formed building material with limited mechanical inputs, resulting in minimal carbon footprint. Massive quantities of rock are constantly forming and reforming in nature. The quantities extracted by us are negligible when compared to natural erosion rates.
Get in Touch. We would love to hear from you.