Choosing your Schist Style
The exciting thing about choosing schist is that there are so many style options. Here's a step-by-step guide to help you to narrow down what's best for you.
Poolburn Stone is synonymous with Central Otago schist, it is the colour and texture of stone used by early settlers to build Central Otago. The stone has been used for decades around the district for commercial and residential projects. The attractive blend of grey and brown tones brings warmth and solidity while blending seamlessly into the landscape. We can separate these colours or combine to create unique stone for every purpose. 
Cluden Stone is well known for its amazing variation of greys and golden-brown tones. We work hard to blend the different colour bands to provide an interesting array of colours in every order, however we can also produce orders with a higher proportion of specified colours if you wish.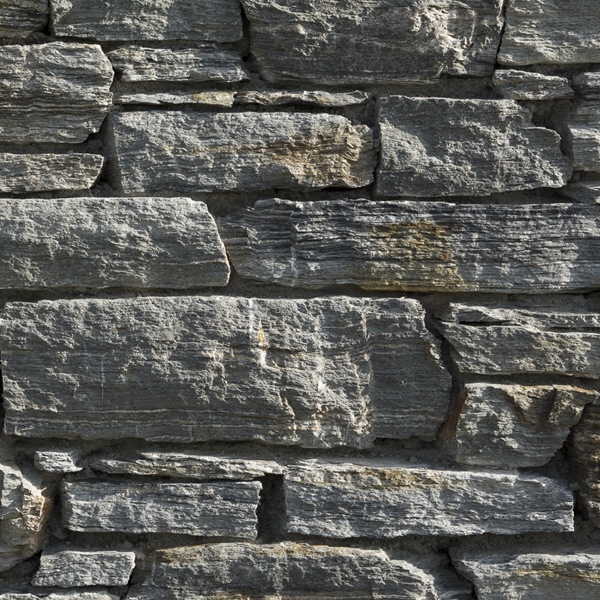 Poolburn Grey (Limited Availablity)
Poolburn has a wide range of grey tones, the lighter grey tones have occasional streaks of brown while the steely blue-grey stone is a rich mid grey tone. The blue-grey stone has an attractive mica sheen and can occasionally green minerals can be seen in the blend. 
Photographs are indicative of stone colour, size and shape. All variables can change across different areas of the quarries. Each project is unique and while we do try to replicate projects results may vary.
We can cut the stone to any width, but our most popular widths are 150mm or 180mm. The 150mm width is most suitable when transport is a significant factor, or where space is limited. The wider 180mm width allows for longer and taller pieces of stone which is particularly popular for the bagged style (see style guide).
2. Choose the Amount of Grout
The stacking style is determined by the amount of grout that remains visible. The stacking style has a dramatic effect on the finished appearance of the work, in some cases completely changing its character. Narrow joints can complement the look of the stone and provide a 'solid' appearance, while wider gaps can emphasise the individual stone elements.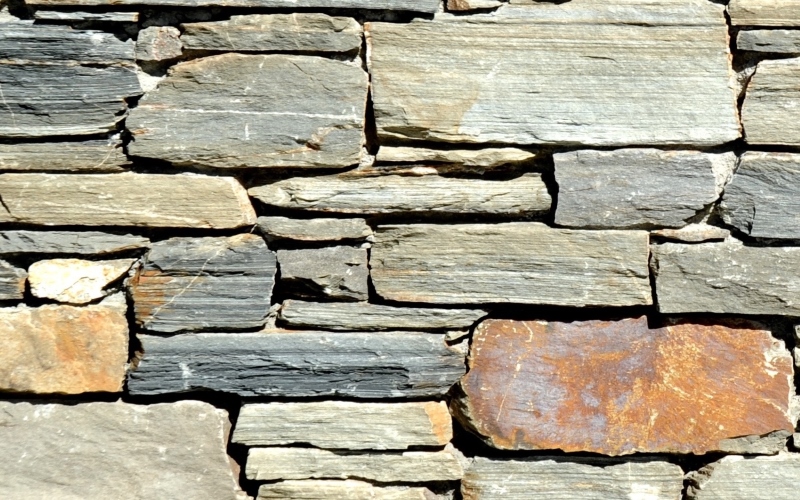 Dry Stacked (Tight Stacked)
Stone is tightly stacked with no grout visible. This is a very popular style that harks back to ancient dry stone walls and showcases the stone. Genuine dry stacked walls contain no grout at all, however this is not possible when cladding a building, but the dry stacked style provides a very similar look.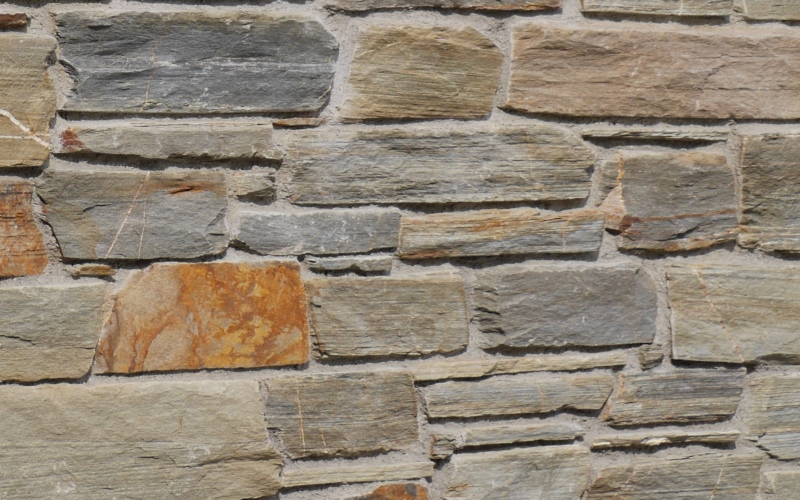 10mm Joint
Traditional finish for stacked stone walls with a regular 10mm gap grout gap between every stone both horizontally and vertically. Grout can be left flush with the stone or raked (recessed) to create a gap giving a more natural appearance.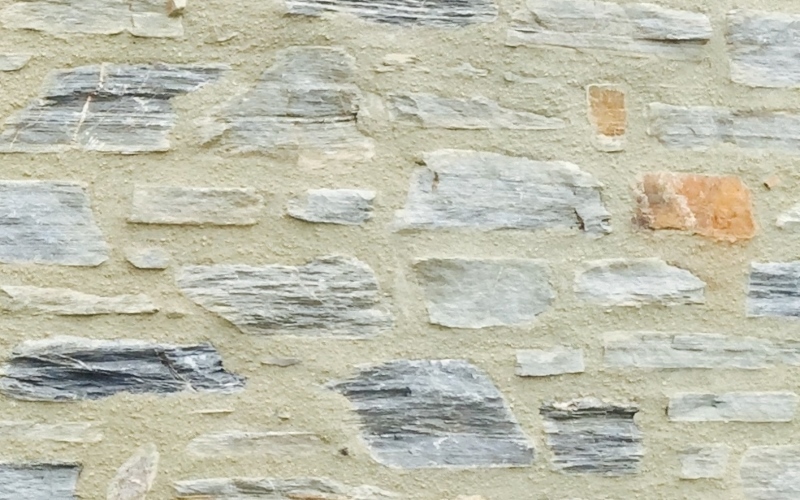 Wide Joint
A more rustic appearance where the joint (gap between stones) is widened to show more grout. This can allow the grout to become more of a feature with tints, different mixes of sand size and colour or white cement.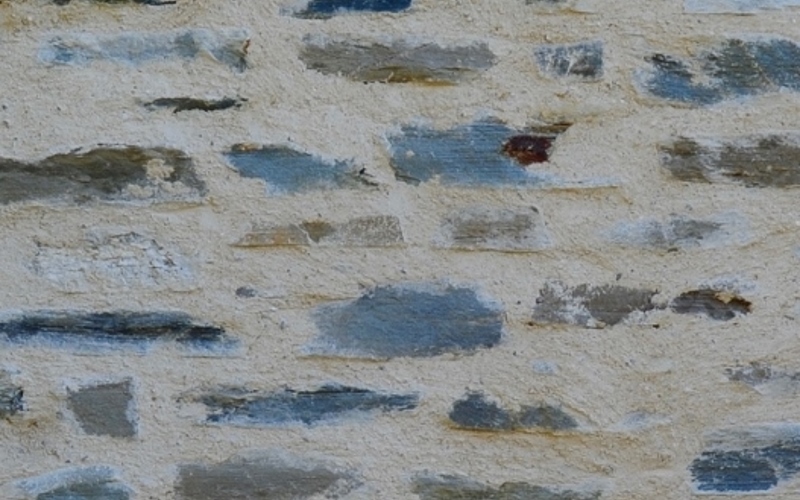 Bagged or Rendered
This is a popular contemporary look that originated from traditional stonework. A very wide gap is allowed between stones and filled with grout to achieve the desired finish. Grout can be altered with different coloured sand and cement. The stone can be partially covered or carefully left exposed resulting in distinctive finishes.
3. Decide if you like the mortar recessed or flush
The finishing touch given to the visible mortar is referred to as 'pointing'.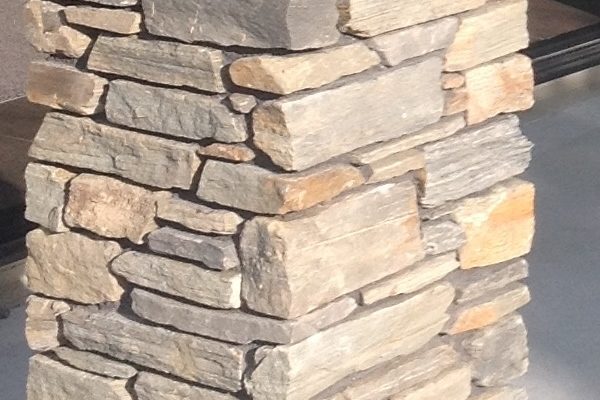 Raked
Recessed (or raked) stone has the mortar gently brushed out of the joints. This creates more shadow and texture in the wall.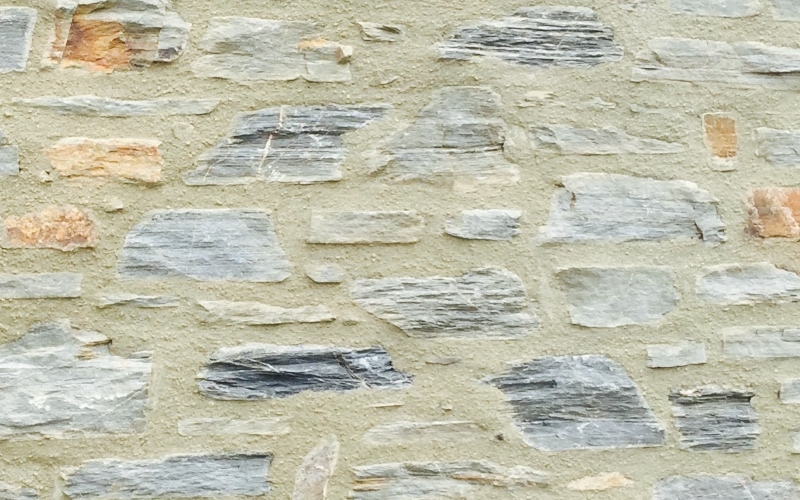 Flush
Flush finishes have the mortar level with the stone or even partially covering the stone.
4. Decide on Mortar Colour
Where grout is visible, dyes and coloured sands can be used to create a wide range of mortar colours. Stonemasons will generally lay stone using standard mortar and then carefully mix batches of coloured mortar to point the wall.
Grout colours that complement the stone tend to create a more unified, 'solid' appearance, whereas contrasting grout colours can emphasises the individual stone elements and be used to 'break-up' the look of a solid surface.
A small selection of possible mortar colours is shown.
5. Finally you should choose a Stonemason
We are proud to work closely with a range of superb stonemasons and are always happy to recommend quality stonemasons throughout New Zealand. The New Zealand Stonemason Association (https://www.nzsma.co.nz/) have a list of member stonemasons also. When choosing a stonemason ask to see examples of their previous work, preferably in the same style you have chosen.
Keen to see some stone? Call or email now to arrange samples.