Distinctive Wanaka Schist from Cluden Stone Quarry
Wanaka Schist has been used for decades as a permanent cladding and to create beautiful features in homes and commercial buildings. It is low maintenance, timeless and distinctive.
Cluden Stone Quarry provides a professional service and are a fully licenced and permitted operation. Using cutting edge technology – a brand new guillotine with 24 cutting teeth imported from Italy – we are able to deliver top quality schist and value for money. READ MORE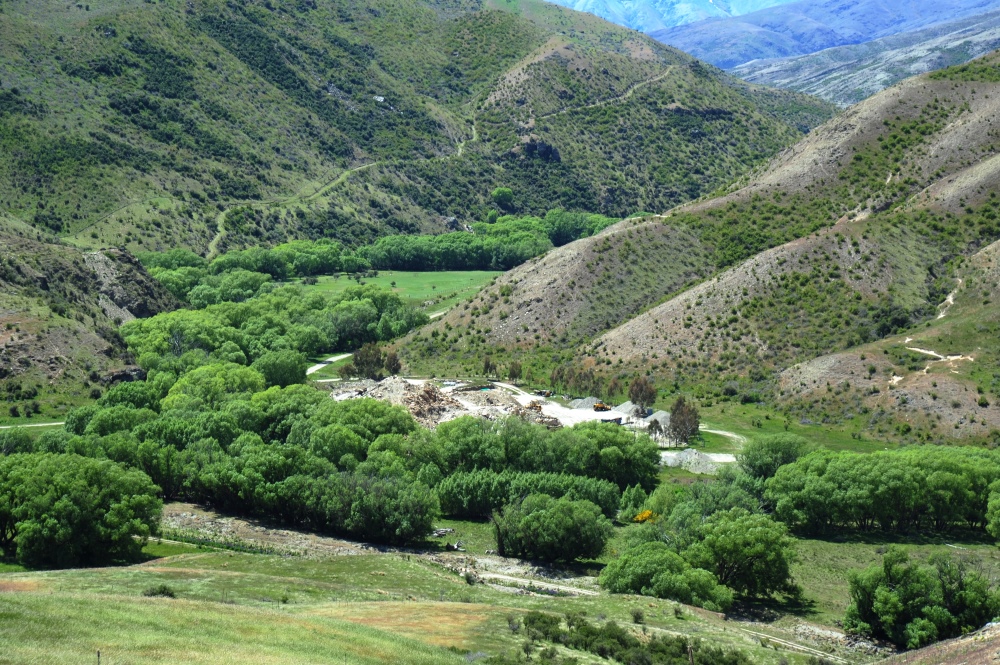 How Wanaka Schist Stone Formed
Otago Schist formed around 200 million years ago during the Jurassic when plate tectonics forced sandstones and volcanic materials to be buried deep in the earth. The resulting high temperatures melted some minerals and realigned them into the linear and platy schist rock that is a distinctive part of the Otago region. This lineation is what makes our Schist so ideal for cutting.
Uplift and erosion has removed the softest rocks, leaving hard and stable rock in place for us to harvest.
The distinctive earthy shades of grey and brown has formed through the separation of different minerals into layers creating beautiful variations in tone and shade that is unique to Wanaka Schist.
Having already survived millions of years in the harsh Otago climate Wanaka Schist will last longer than almost all other materials used in building or landscaping.
The pavers look great and all are of a good size for me to handle. Thanks for ensuring they are of an easily manageable size. It was really great that Grant helped me to unload the trailer - and he did the lion's share of the work. I'm so grateful for his help… as you know I'd been a bit worried about unloading.

Wanaka, April 2016

We are absolutely thrilled with the schist stone we got from Cluden. We got the gold, grey and black tones and it is definitely the star of our new house.

Invercargill, November 2015

"The large flagstone is a fantastic shower platform and is the talking point for anyone visiting."

Wanaka, October 2015

"We used Cluden Quarry for feature walls around Lakestone Lodge. The schist looks stunning and the team at Cluden were great to deal with. The rock was delivered very efficiently."

Lakestone Lodge, Pukaki February 2016

"When we had to decide on which stone for our home, I kept coming back to the" Cluden" Stone.  Friends always comment on how beautiful the stone is. After more than 10 years we still love it!"  

Lake Hawea, April 2016
We can export our schist anywhere worldwide. Talk to us today about your project.