Schist stone is an ever-popular choice for architectural projects across New Zealand, with much of it sourced from Central Otago. This isn't always the case though, with schist cladding often imported.
Article published by ArchiPro Editorial Team – 08 August 2022

Whether it's used in a rural, mountainous area where the rugged and natural form of the stone complements the surrounding landscape, or used as a feature in a modern build, New Zealand schist is easily recognised across the country. Known for its ability to stand the test of time, the naturally formed building material can be a sustainable option with a minimal carbon footprint – especially when purchased locally.
However, Wanaka Stone's Lucy Middendorf shares that not all stone is equal and recently, many Kiwis have been purchasing stone they believe is locally sourced, but isn't.
A qualified geologist, Lucy is a quarry manager and co-owner at Wanaka Stone – alongside her husband Grant who earned his quarry manager certification during his decade with the New Zealand Army's Engineers Corp (RNZE). The pair have extensive experience with stone and have been supplying rock from two Central Otago quarries – Poolburn and Cluden – since 2014.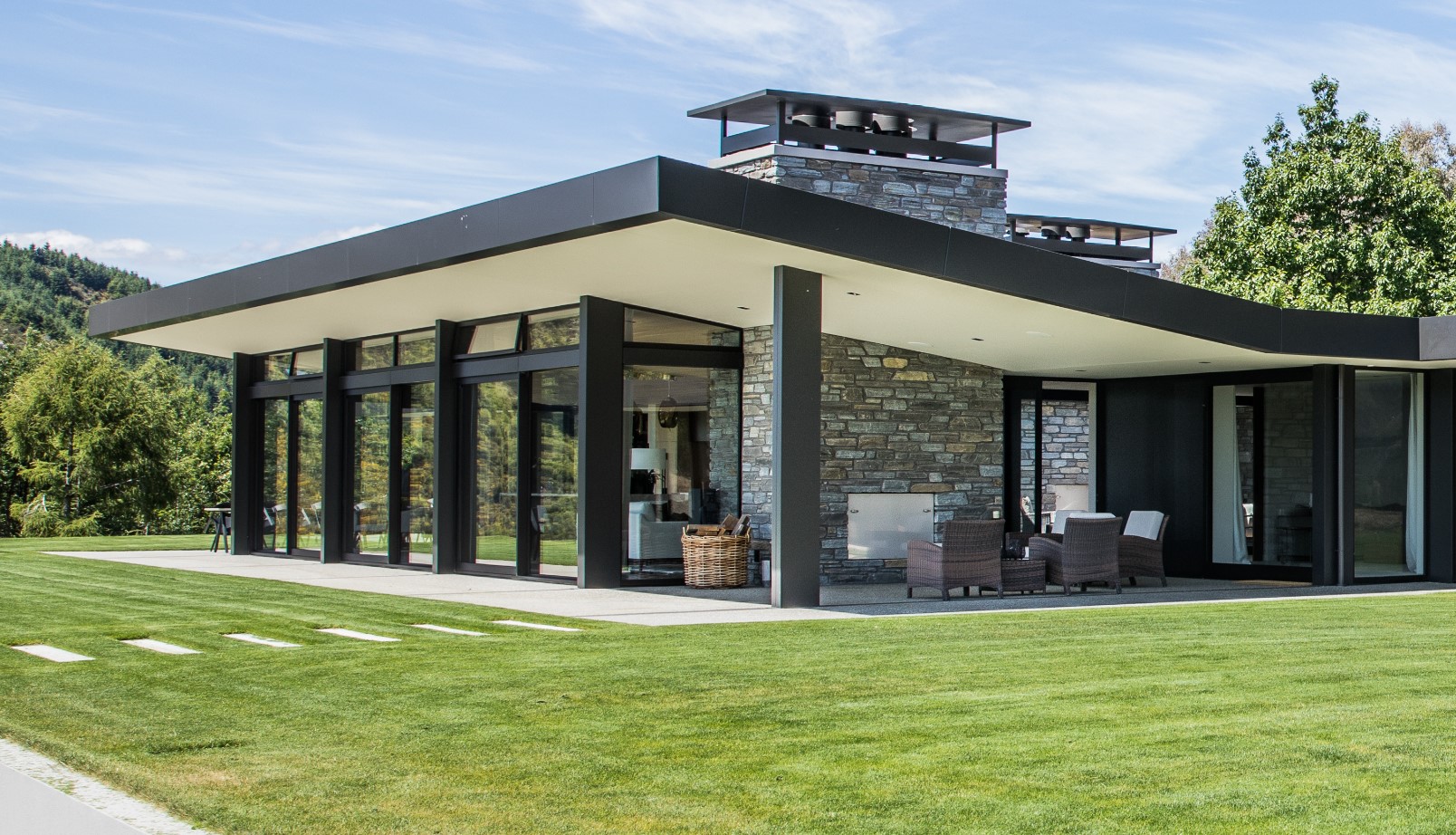 "Container loads of stone often come from China. The stone that's imported is always a thin veneer that's usually about 30mm or 40mm thick. Sometimes there is fake stone, so people could actually be buying a product that might be made out of concrete or other materials," explains Lucy.
"It often has cuts on the top, the bottom and the sides, so when you apply it to a building it actually looks very regular – not like natural stone. Sometimes the importer only imports the flat pieces of stone, not those especially cut into L shapes for the corners."
While Lucy says it can be difficult to recognise the difference between a stone that is from Central Otago and one that's from offshore, there are a few recommendations that she has to ensure that quality schist is being purchased.
"They need to ask the question of where the stone is from, otherwise they're not going to be told."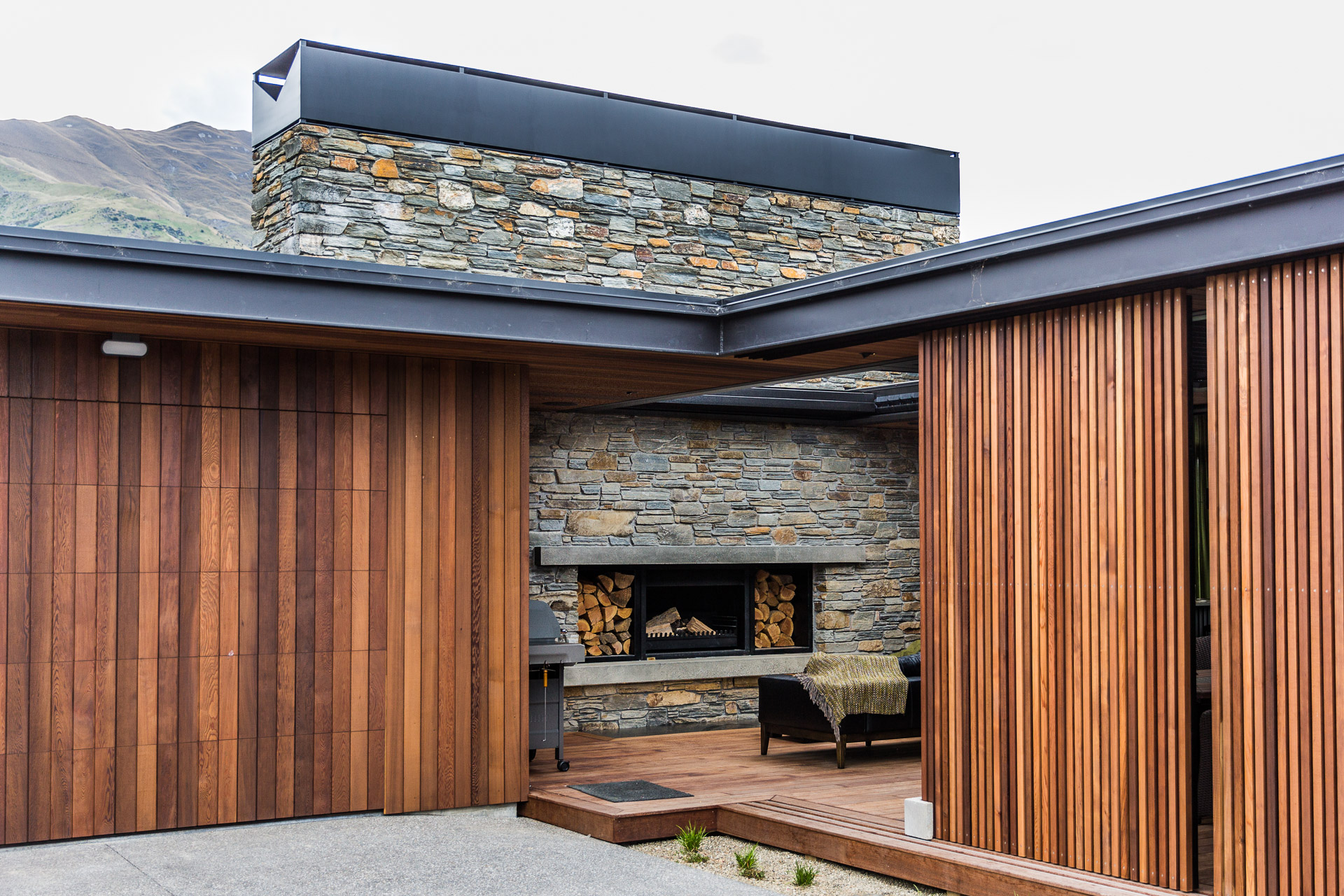 Should stone be purchased in person?
Whether or not viewing stone and purchasing it in person is feasible for homeowners, Lucy recommends one simple first step: "They need to ask the question of where the stone is from, otherwise they're not going to be told."
"If a client lives locally or they can make a trip, they should definitely come and have a look, and touch and feel the stone. It's a fun day out actually. All of the customers who turn up love coming out and seeing the stone and how we operate."
A visit of the quarry can provide a good understanding of the different products, and how the stone is transformed into the final product.
"It gives people a really good appreciation of the whole process. They can be involved from the very beginning right through to having it on their property," says Lucy.
"That's another difference between sourcing locally and from overseas – we can actually supply every piece of stone that you need."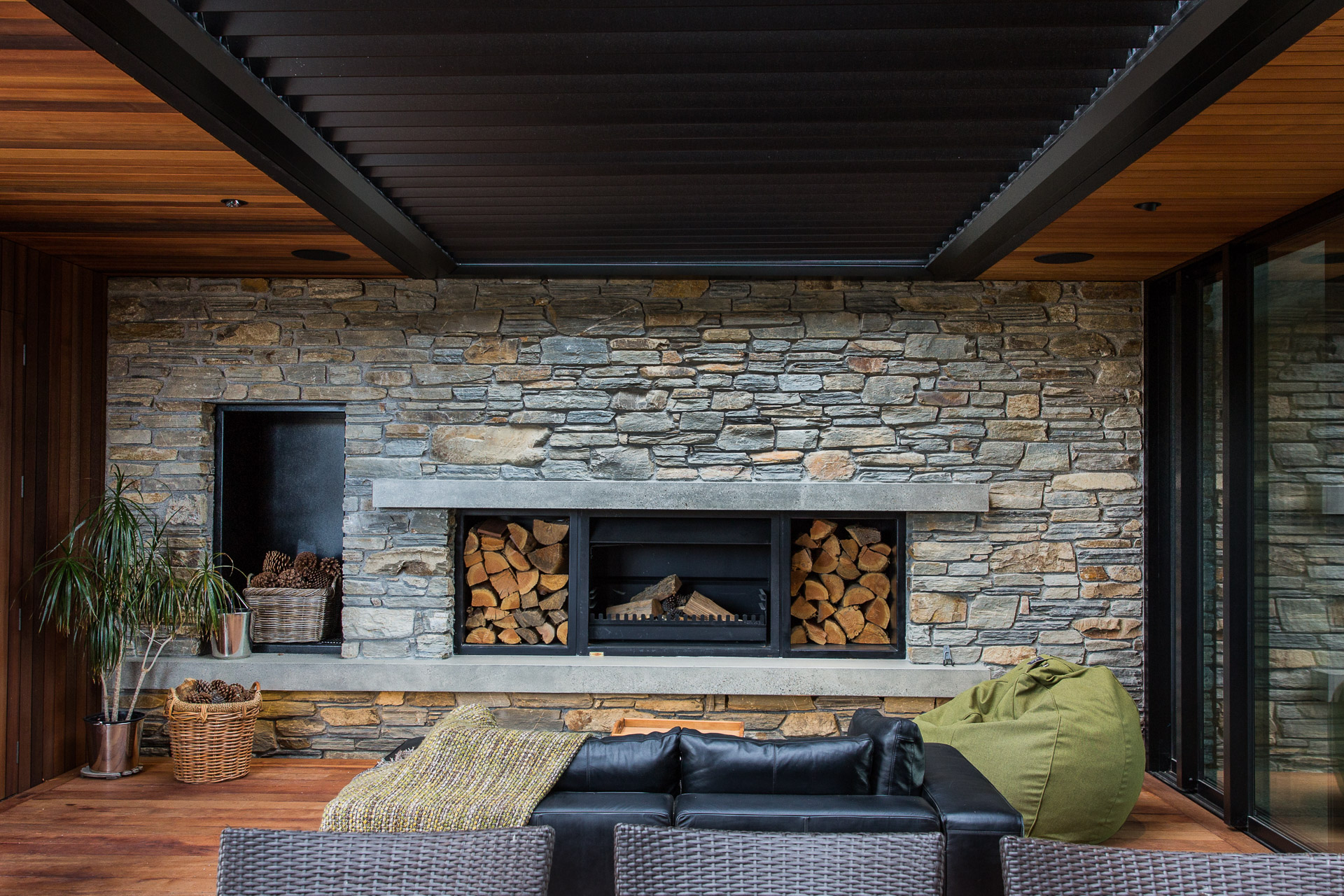 What can Central Otago stone be used for?
Unlike much of the stone that is sourced from outside of Aotearoa, local quarries such as Wanaka Stone are able to produce stone products for multiple parts of a build.
"That's another difference between sourcing locally and from overseas – we can actually supply every piece of stone that you need," says Lucy, with Wanaka Stone able to provide stone veneer and schist cladding, window sills, lintels, fireplace mantels and hearths, and more.
"Often we end up being asked to supply some of those products to people who have bought stone overseas because they can't get all of the pieces from the one place.
"We even crush our waste products – any stone offcuts that we can't make into something – into decorative gravel to use every piece of stone in some way. So anyone who uses stone for the construction of their house can then progress to using it in their landscaping. We're quite often dealing with people over many years, not just as a one-off."
Lucy also explains that if stone is needed further down the track, it can be difficult to track down the same imported product: "Say you want to do a renovation in 15 years' time, you've got almost no chance of matching something from overseas – unless you know the exact same company is importing exactly the same product from the same quarry, you just won't match it again."
Schist stone products supplied by the company are also bespoke – each slab of rock is split to the required dimensions.
"Each time we're sourcing stone, we're doing it based on what the clients and designers want. We process it, quality control it, and it gets delivered to homes across New Zealand – right from the Far North down to Invercargill."
Get in touch with Lucy and the team at Wanaka Stone to learn more.